Transform Your Comercial Space with Smart Automation for Enhanced Productivity
Rethink your workspace with cutting-edge automation, boosting productivity by 5X and adding a touch of fun. Embrace the 21st-century workspace experience.
Commercial automation is revolutionizing workspaces, showrooms, display centers, and commercial buildings. With features like Audio-Video conferencing systems, Lighting control, Room scheduling, Pop boxes, Interactive TVs, Video walls, Digital signages, and more, workspace culture is advancing significantly.
By modernizing the traditional office structure, this smart automation positively impacts employee productivity, creativity, and electricity usage.
Revolutionize Communication: Seamless AV Conference Room for Global Collaboration
Audio Video Conference
Experience smooth and natural two-way communication with an AV Conference Room, enjoying seamless audio-video streaming no matter the distance. Connecting and collaborating with partners, clients, remote employees, and business parties worldwide has never been easier thanks to this technology
Customized AV Solutions for Elevating Small Spaces' Experience
Huddle Rooms
Our huddle space solutions empower small groups of 4 or 5 people to come together outside the usual meeting rooms, fostering idea-sharing, problem-solving, and spontaneous collaboration. With our advanced AV solutions, we can transform any compact space into a vibrant collaboration hub
Tailored AV Solutions: Unlocking Training Success and Space Optimization for Companies
Training & Multipurpose Rooms
We understand that every company has unique needs, and we've got you covered all in one place. Our services not only provide customized solutions but also help companies make the most of their shared spaces for multipurpose rooms. It's essential to create the perfect training atmosphere that engages the audience and ensures successful training sessions.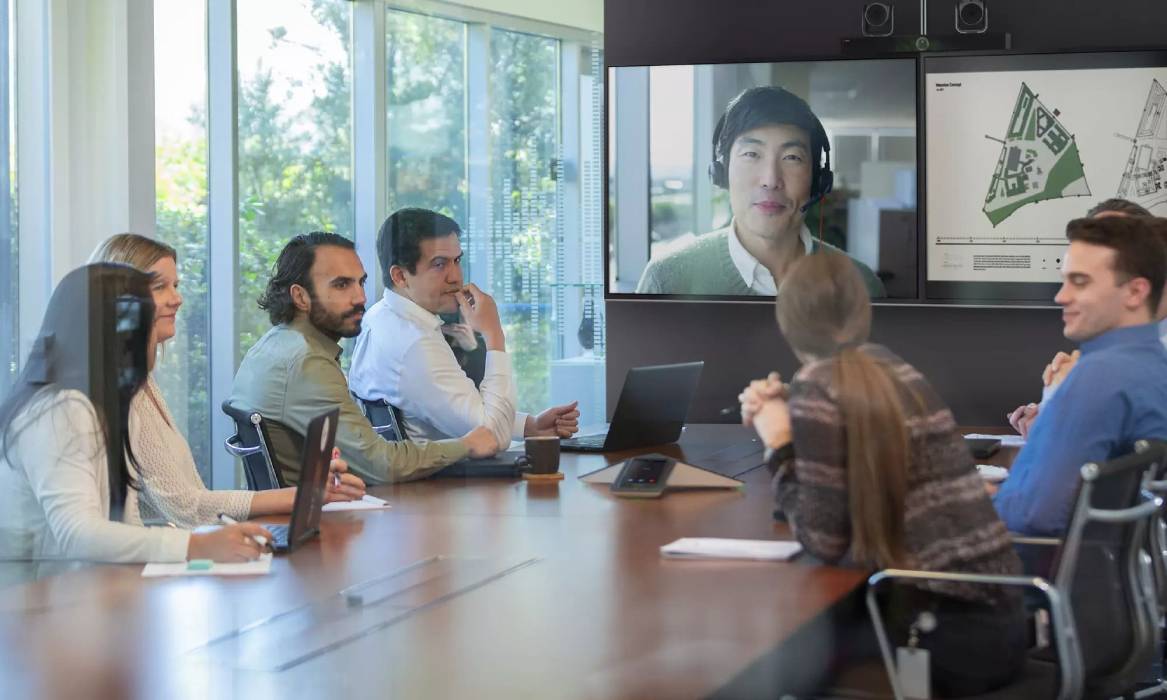 Secure Your Operations with Expert AV Integration for Command and Control Centers
Centers Of Operation
Command and control centers serve as vital hubs for monitoring and managing an organization's operations. The failure of such centers can pose a significant threat. For peace of mind, collaborate with an experienced AV integrator to ensure precise installation, enhanced security, and smooth operations round the clock.
Designed for how we work today
Wireless presentation and conferencing systems
Make your conference space clutter-free. Beyond Alliance offers everything you need for a meeting on a single device, including videoconferencing. It is customizable and has a wide range of functions, making it possible for you and your team to interact, work together, and do so with a high level of engagement. From any device of your choice, effortlessly and easily share your presentation.
Book the right space with the appropriate technology, from anywhere
Room Scheduling
With our direct and secure connection to the top enterprise calendaring platforms, THis Solutions makes it incredibly easy and convenient to find and book meeting spaces from anywhere – whether you're in the hallway, the room, or using the app.
Compact Devices with Superior Audio-Video Features and Simplified Management
Next-Generation Meeting Solutions
Phones designed as dedicated meeting hubs. Mini tabletop devices bring substantial features to compact spaces. These products provide the finest audio and video experience. Enjoy the convenience of one-touch access to video conferencing, content sharing, and intelligent room controls. Relish the simplicity of a unified management platform.
All your technology. One interface. Your control is total
Total Control
All your A/V and room technology work together on a single interface. With Automation Control Solutions, you can deliver real-time control, real-time responsiveness, and exceptional in-room experiences.
Effortless Meeting Planning with Collaborated Booking Systems

With our direct and secure connection to the top enterprise calendaring platforms, THis Solutions makes it incredibly easy and convenient to find and book meeting spaces from anywhere – whether you're in the hallway, the room, or using the app.

Wireless Conferencing: Hybrid Collaboration with Just One Touch

Discover the power of wireless conferencing technology, turning any space into a top-notch conferencing venue. Whether you're in a huddle room, lounge, or mixed-use area, effortlessly present, share, and host meetings from any device. Say goodbye to complex setups and embrace seamless, hassle-free conferencing with our cutting-edge solution.

Upgrade Your Communication with Our Superior IP Intercom and Paging Solutions!

Our top-notch intercom and paging systems are perfect for various indoor environments like office buildings, enterprises, schools, healthcare facilities, retail centers, residential settings, and warehouses. With this series, businesses can easily create powerful SIP intercom and paging solutions, enhancing communication and boosting security

Elevate Ambiance with Smart Lighting Solutions

Our visual solutions incorporate cutting-edge lighting control technology. With energy-efficient sensor-based controls, our smart lighting systems are designed to optimize both indoor and outdoor settings, providing the perfect ambiance you desire

Optimize Office Comfort and Productivity with Smart Climate Control

Having the right office temperature is vital for a stress-free and productive environment. When it's too hot or cold, it can hinder productivity, but with the perfect temperature, your team becomes 10x more energetic, accomplishing more tasks.

 

Smart climate control technology ensures the ideal temperature by intelligently analyzing your usage patterns. It also helps you save energy by reducing power consumption when it's not required. Enjoy a comfortable and efficient workspace with our innovative climate control solution.