About Beyond Alliance
Founded in 2008 as crestron home automation system integrator, we have grown over the decade as an end-to-end technology designer offering automation, AV, networking and electronic security solutions.

What started as a 3 people company is now a 125+ team of certified professionals (THX HAA, ISF, CRESTRON,KNX) who are passionate about digitally transforming lifestyles.

Having five state-of-the-art experience centers in Mumbai and one in Surat makes us the only residential system integrator in India to have such a reach.

We tailor each aspect of the design optimally to suit each users lifestyle & comfort to ensure user-friendliness is the core of the system
Empowering Spaces with Seamless Convenience
Founder Note
Our Mission
Beyond Alliance: Your Trusted Tech Partner for Interior Designers & Architects.
Our Vision
Beyond Alliance: Leading the Way in Cutting-Edge Technology Solutions for Smart Homes and Offices
Every single individual who represents Beyond Alliance values relationships the most. We are because you are. We thrive to design & deliver each experience with ultimate passion considering each project as our own.
125+ Certified Professionals
In Depth Knowledge & Design Expertise
Founded Home Automation Divison
Audio Video
Certifications


6 experience centers
Team of 125+
Our team is the driving force behind our growth. We owe our success to their dedication and hard work
meet our team of experts
DEMO
Touch & feel all these solutions at our state-of-art experience centers.
DESIGN
Based on a detailed client brief, we customise each solution.
DOCUMENTATION
God is in the details and each minute aspect of the design is documented by our team of auto-cad designers.
MANANGEMENT
A battalion of site supervisors and project managers take charge of the entire co-ordination.
COMMISSIONING
A certified team of programmers bring all ideas to reality with meticulous execution.
RELATIONSHIPS
We truly believe handovers are just the beginning of a life long relationship and sincere after sales service helps us make these bonds.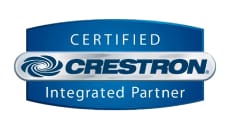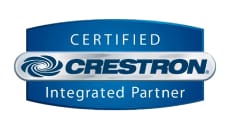 Crestron – Authorised Dealer
Crestron – Certified Audio Technician
Crestron Dmc-D – Digital Media Certified Designer
Creston Dmc-E – Digital Media Certified Engineers
Thx-Haa – Certified Home Theater Adviser
Thx-Haa – Certified Home Theater Integrator
Krix Exprience Sound - Certified Dealer
KNX Basic Course
Crestron – Authorised Dealer
Beyond Alliance is a certified Crestron distributor. Our programmers can service existing systems, install new systems, set up touchscreens and can train your employees on a new system. Our technicians are leading experts in:
– Programming
– Engineering
– Touch Panel Design
– Installation and Integration
Crestron – Certified Audio Technician
Crestron Dmc-D – Digital Media Certified Designer
Creston Dmc-E – Digital Media Certified Engineers
Thx-Haa – Certified Home Theater Adviser
Thx-Haa – Certified Home Theater Integrator
Krix Exprience Sound - Certified Dealer
KNX Basic Course