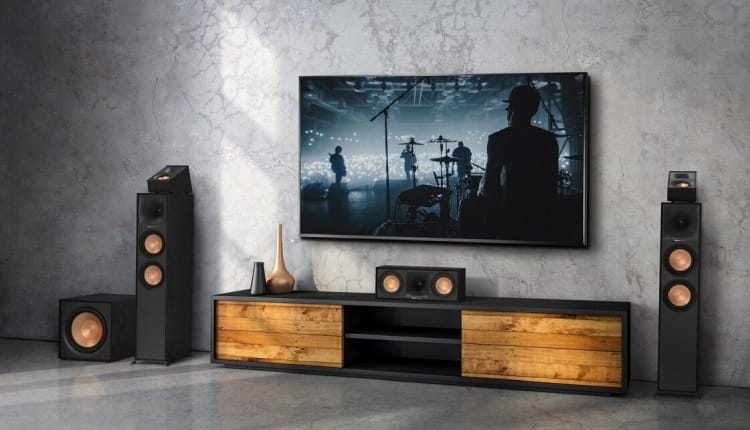 It's Time To Make A Big Impression
Having excellent home audio is wonderful. Involving sound sets the mood for the day and draws us closer to friends and family while forging lifelong memories, whether it be during a movie or game night. Immersive, lifelike music has a special way of improving life; it adds enjoyment and elicits a wide range of emotions, taking us to a completely different location. Finding a place for all this fantastic sound, though, can be challenging, especially if the room's decor and atmosphere have to be preserved. Nobody wants to conceal wires under an area rug and place a large subwoofer close to the couch. But alas! This is when the Episode Impression speakers come into play.
A FOCUS ON DESIGN
The scientifically created Impression speakers adhere to room aesthetics while providing a remarkably lifelike whole-home audio experience. These speakers preserve a simple look by mounting directly into your wall through a considerably smaller hole than other speakers. They also include a modest, paintable bezel-less grille that helps them blend in with the surroundings. You can design the perfect room atmosphere with Impression speakers without compromising on sound quality.
TECHNICALLY IMPROVED AUDIO
Low distortion, wide dispersion, and flat frequency response are the three scientific tenets of sound that Episode Impression speakers uphold. Even at higher volumes, a speaker with little distortion produces cleaner, more rounded sounds. You don't need to be directly in front of the speaker to experience lifelike music since wide dispersion fills the entire space with fantastic sound. Additionally, a flat frequency response produces audio that is more realistic and exactly what the director or artist intended.
Your listening experience is improved by a great subwoofer.
Having a subwoofer as part of your home audio system offers the most lifelike and captivating experience when viewing movies and listening to music. Our Impression subwoofer delivers deep bass for a wide range of sound when paired with Impression speakers, enhancing every listening experience—not just when you're watching action movies and listening to bass-heavy music.
SKILLFUL INSTALLATION
It takes extensive knowledge of how sound behaves in various space configurations to create a great home audio system, which is why expert installation is always advised. When it comes to choosing the right amplifier, placing the speakers correctly, and immaculate installation, an audio professional has the experience you need to give you a system that will reunite your friends and family with lifelike sounds that will last for years. To find an Episode professional or learn more about Episode Impression speakers and their complete line of audio solutions, visit https://beyond-alliance.com/