Enjoy easy access to your favorite entertainment while preserving your interior décor.
Residential | Systems | Solutions
We are a company that provides lifestyle solutions and not just luxury in audio. Hence, we look at our services as a means of transforming lifestyles through immersive audio products.
For every installation that we do, we follow a process that has been perfected over multiple interactions with end customers and clients. Our team collects as much information as possible from our clients and customers about the place where our solutions would be deployed. Our solution design team then brainstorms to come up with their best recommendation which will create live like sound at the customers premise. Once the design is approved by the customer, then the installation team gets into work to execute the design elements to the 'T". Our execution team walks out only after the end customer and out client is fully satisfied with our delivery.
Such information helps us to recommend the correct solution which not only enhances the performance of our products, but also enhances the status of our customers.
Flourishing Businesses with Modern Collaborative Technology
Businesses thrive when they embrace technology focused on convenience. By adopting modern collaborative methods and systems, companies can confidently embark on a progressive path.
Seamless Video Conferencing for
Interactive Communication
Video conferencing enables interactive communication through Internet or telephone technologies. This convenient solution allows simultaneous communication between two or more locations, incorporating video, audio, still images, and text.
Captivate Your Audience with Large-
Format Interactive Wall
Large-format DIsplays offer a powerful and flexible platform to capture your audience's attention. These impressive interactive displays are perfect for meeting rooms and classrooms, enhancing the overall experience. Moreover, they contribute to increased sales by informing and entertaining customers, elevating the customer experience.
Digital Signage & Interactive Display
Engage with Dynamic Digital Signage Solutions
Our digital signage and interactive display solutions deliver dynamic visual content across all devices and displays. Broadcasting multimedia, live news feeds, and web-based content, these solutions offer a simple and effective way to engage your audience. Perfect for retail outlets, museums, airports, financial institutions, and bus stations.
Immersive AV Solutions for Captivating Experiences
Our AV solutions offer a holistic approach, ensuring a pleasing experience for the audience. We create an ideal acoustic environment that captivates with both visual and auditory immersion, making the experience efficient and memorable. With our expertly designed solutions, large spaces exceed your expectations.
Designer AV Solutions: Impress Your
Visitors at First Glance
our integrated AV and digital communication solutions are the key to transforming how you engage, inform, and entertain your guests and visitors. From captivating bespoke video walls to dynamic digital signages, our tailor-made solutions cater to your unique needs, leaving a lasting impact on your audience. Embrace the future of communication technology with Beyond Alliance, and take your guest experience to new heights.
Elevate Your Business with Custom
AV Solutions for Restaurants and Bars
Our tailor-made AV installations for restaurants and bars will elevate your business to new heights. Customers can indulge in watching their favorite games on giant video displays while savoring delicious food and drinks. Enhance the atmosphere with our adaptive audio solutions.
Dynamic Cafeterias: Enhancing
Collaboration with Modern Technology
Modern cafeterias serve as hubs for employee connection and collaboration, making them ideal for corporate town halls. We understand the significance of architectural spaces with dynamic designs and intelligent automation. Our solutions aim to boost digital functionality, enhancing user activities in cafeterias.
Enterprise Video Distribution
Advanced Enterprise AV Distribution for
Top-Quality Performance
Our enterprise AV distribution provides superior video quality, rapid switching, multi-channel professional audio, and network-based control and management. All of this comes on a secure, enterprise-grade platform for a seamless and top-quality performance.
Enhance Sound Quality for Optimal Communication
Sound is crucial in any space, and clear communication is paramount. With modern building designs featuring open spaces, glass walls, metallic surfaces, and high ceilings, achieving optimal sound intelligibility can be challenging. However, with Audio solutions, getting the best audio experience in every enterprise space is made easy.
Dedicated theater
Elevate Your Home Cinema: THX-HAA-ISF Certified Excellence

Our goal is to deliver a flawlessly designed THX-HAA-ISF certified level home cinema. Harmonizing ergonomics with design and acoustics with aesthetics, we create a truly immersive experience. With speakers concealed behind acoustic fabrics, mind-blowing projectors, and ambiance-setting lighting, our dedicated home cinemas come to life.
Media Rooms
Enhancing Multi-Purpose Rooms: Calibration and Innovative Design

Creating a near-perfect experience in multi-purpose rooms, including living rooms and media rooms, requires exceptional calibration skills and innovative design.
Multi-room audio
Seamless Multi-Room Music Streaming

Stream your favorite music from your phone to every corner of your house using various platforms. From outdoor speakers to sound bars, ceiling speakers, home cinemas, or standalone speakers, enjoy the same music throughout at different volume levels.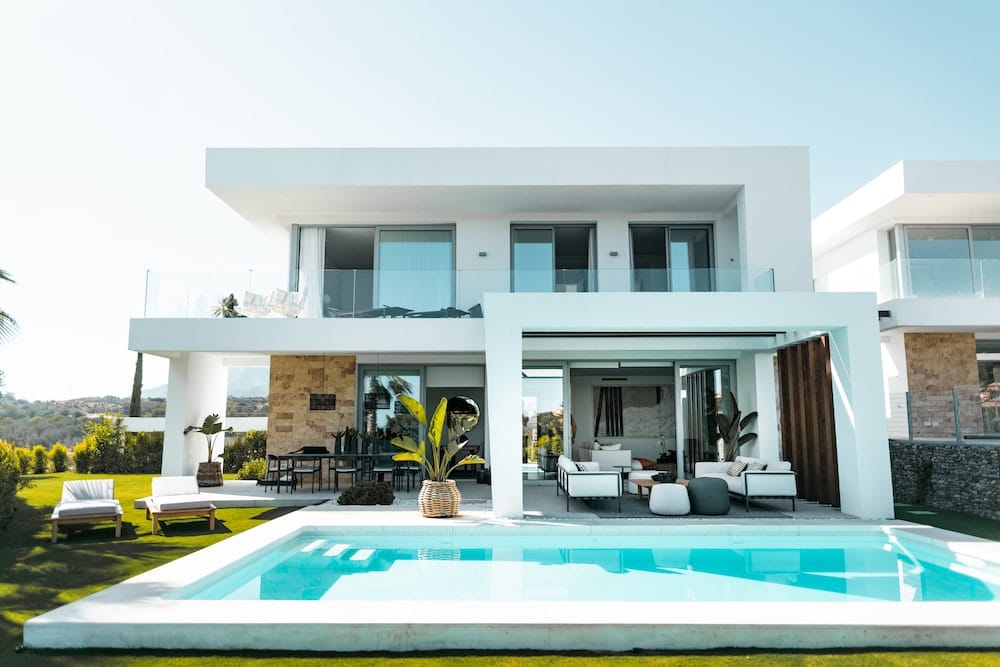 Great Outdoors